The California Secretary of State announced Monday that it has accumulated enough valid signatures on a petition seeking to legalize sports betting for it to qualify for the ballot this year. The measure is the second sports wagering initiative to gain eligibility in the state, joining a tribal in-person sports betting measure.
Seven major online gambling operators support the newly qualified measure, including DraftKings, BetMGM, FanDuel, Bally's Interactive, Fanatics, Penn National Gaming, and WynnBET. These parties have contributed about $100 million in total to support the passage. Online sports betting would begin in August 2023 under the commercial measure.  
On Thursday, the CA Secretary of State will certify the initiatives as qualified for the November 8 general election. The operators hope to garner support in November by tying sports betting revenue to fighting homelessness. Sports betting revenue totaling up to $500 million annually could create the first permanent source of funding to that end, PlayCA reports.
"If we permit and regulate online sports betting for adults age 21 and over, California residents should benefit from it," said Tomiquia Moss, CEO/founder of Bay Area organization All Home, in a press release. "The funding this measure provides would provide a huge lift for efforts to deliver housing and support to people experiencing homelessness and make us all better off."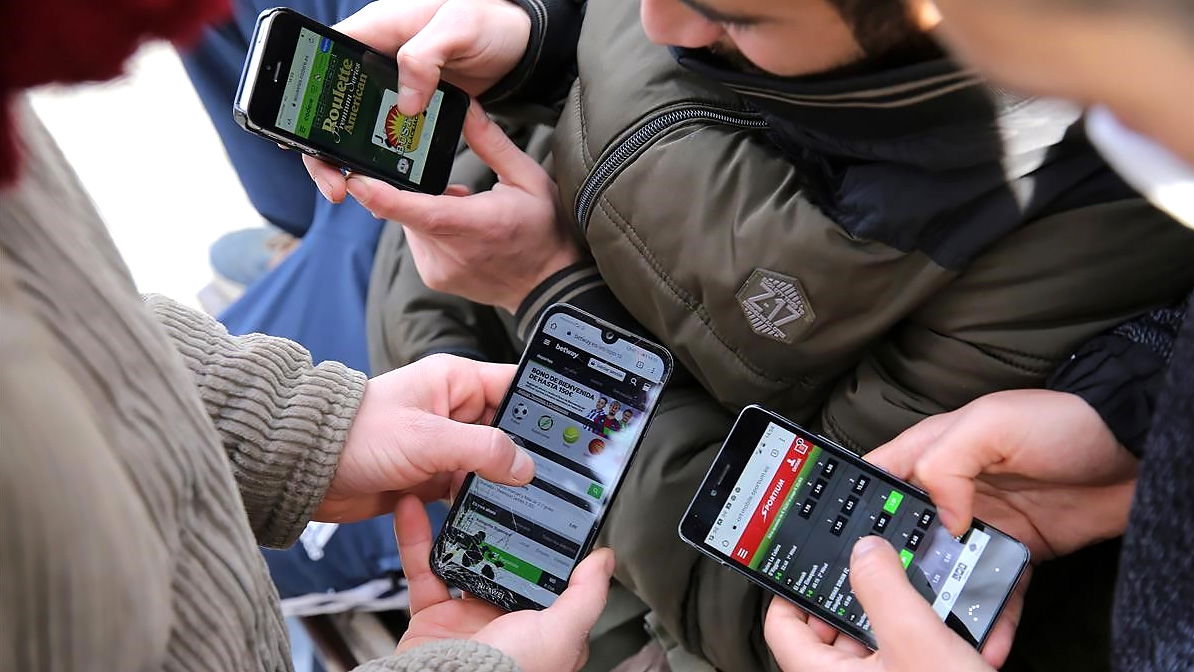 While in order to gain eligibility as a constitutional amendment initiatives need to collect 997,139 valid signatures, to qualify on a random count a projection of 110% of that amount -1,096,853 signatures- was required. Under this method, election officials randomly select 3% of signatures and extrapolate how many of the signatures submitted to the county are likely valid.
Even though the operators included language in their initiative specifying that it is not in conflict with the tribal in-person initiative, and the parties have asked tribes to work together to pass both initiatives, two tribal coalitions have already started campaigns against the online sports wagering measure from operators.
Tribes supporting the in-person initiative make up the Coalition for Safe, Responsible Gaming; while tribes backing a tribal online sports betting measure trying to qualify for the 2024 election make up Protect Tribal Sovereignty & Safe Gaming.
"Time and again, California voters have stood with Indian tribes to support gaming on tribal lands while rejecting initiatives that would hurt tribes," said Vice-Chairwoman Beth Glasco, Barona Band of Mission Indians.
"We're confident that the voters will once again stand with us in allowing sports wagering on tribal lands, and against a massive expansion of online and mobile gambling controlled by out-of-state gambling corporations," added Glasco. The in-person tribal initiative has recently been criticized by many state City mayors and officials who claim it could have a negative economic impact.
The operator-backed initiative would authorize a gaming tribe, an online sports betting platform with an operating agreement with a gaming tribe, or a qualified gaming company with a market access agreement with a gaming tribe to operate online sports betting for individuals 21 years of age or older in the state but outside of Indian lands.
Qualified gaming companies would be required to be licensed to offer online sports betting in at least 10 states or territories, or licensed to offer online sports betting in at least five states or territories and operate at least 12 physical casinos. These requirements have raised concerns that they could effectively block smaller gaming companies and startups from operating in the state. Statewide business leaders and small business advocates have voiced their "strong opposition" to the measure.
After deducting regulatory costs, 85% of the revenue from licensing fees, renewals, and sports betting taxes would be allocated to the California Solutions to Homelessness to the Mental Health Support Account and 15% to the Tribal Economic Development Account. The amendment would take effect on January 1, 2023.
Californians for Solutions to Homelessness and Mental Health Support reported over $100 million in contributions according to its latest campaign finance filings. The top donors to the committee included BetMGM LLC ($16.7 million), FanDuel Sportsbook ($16.7 million), and DraftKings ($16.7 million).