Kirkland-based gaming and entertainment company Maverick Gaming has announced the launch of its new "Ace's Poker" room in the city of Mountlake Terrace, Washington. The establishment reopened on May 19 and is currently welcoming guests. The company notes that the new poker brand is the first in the state and represents the continuous investment in Maverick Gaming's strategy to redevelop and connect its properties across its regional footprint.
The regional casino operator has acquired numerous unique brands and properties in Nevada, Colorado, and Washington in recent times. The company's multi-year plan is to upgrade the physical infrastructure, improve the overall gaming/guest experience, and rebrand as Maverick Casino & Hotel, Ace's Poker, Dragon Tiger Casino, or Macau Legend. The company notes that the integration of its properties highlights its investment in local communities, including its long-term commitment as a community partner through its employee-led philanthropic arm, Maverick Cares.
Eric Persson, Chief Executive Officer and majority owner of Maverick Gaming, in a statement, said: "I am excited to continue investing in our local communities by offering great jobs in a new venue for entertainment in Mountlake Terrace. Growing up in Hoquiam, it was a dream of mine to build a gaming company in my home state of Washington. Ace's Poker is designed to be a destination of choice for those who like to play cards responsibly."
Maverick Gaming will invest over $2 million in renovations
The company in a press statement noted that its state-of-the-art property will debut with over $2 million in renovations, highlighting an investment in the local economy and workers. The new establishment is said to employ 90 staff from its union-led workforce. Maverick Gaming notes that it is the largest private-sector employer of Teamsters Local 117 members in the state of Washington.
Maveric Gaming notes that each facility will continue to be an integral part of the implementation of rigorous problem gambling policies which include a company-wide self-exclusion practice, which was one of the first in the state.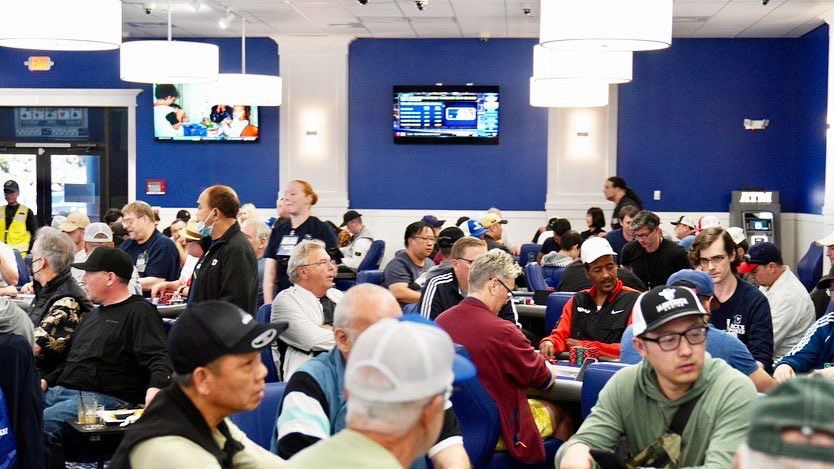 Renovations and features of the new property include:
Larger than-life wall mural of poker stars Eric Persson, Patrik Antonius, and Matt Su
Over 30 65" TVs for players' viewing enjoyment
Over 5,000 square feet of modern "Maverick Blue" carpeting
100 gallons of custom Maverick Blue paint covering 35,000 square feet
Eye-catching laminate flooring
Separate private game area
Full-service bar with 20+ pull tab game selections
Newly-constructed men's and women's restroom
Ace's Poker branded player's check-in podium