The company's NFT Marketplace became available Tuesday and will drop its Signature Edition on August 13, which will contain authentic digital signatures from the features athletes Tom Brady, Wayne Gretzky, Tony Hawk, Naomi Osaka, Derek Jeter and Tiger Woods. Available both on desktop and mobile formats for DraftKings customers across the US, as the operator seeks to expand to new markets beyond gambling.
The NFT ecosystem designed by DraftKings for mainstream accessibility, DraftKings Marketplace, is now live and will feature its first Preseason Access Collection, which will drop later this week. 
The exclusive debut content, provided by Autograph, includes Preseason Access Passes from athletes such as Tom Brady, Wayne Gretzky, Tony Hawk, Naomi Osaka, Derek Jeter, Tiger Woods and more to be announced. 
NFTs will be available on Autograph.io and on DraftKings Marketplace. Customers within the U.S. can join the first drops starting on August 11th, which will feature Tom Brady. The Signature editions are set to drop during August 13th, and will contain authentic digital signatures from the seven-time Super Bowl champion. 
Fans and collectors across the country with a DraftKings account can now access the company's Marketplace both on desktop or mobile formats, either through the DraftKings' apps or its website. 
Each featured athlete will begin by dropping a limited number of NFT collectibles categorized as the Premier drops and signature drops within the Preseason Access Collection. 
These NFTs will be available for USD purchase at a range of prices with the aim of lowering the barriers to entry for fans who want to become collectors while still appealing to seasoned collectors. 
While the supply of inaugural Tom Brady NFTs on DraftKings Marketplace is limited, fans will have opportunities to acquire certified authentic content of other athletes and collections yet to be released. Owners of a Preseason Access Pass, regardless of edition, will also be granted preferential access to a future drop from Autograph. 
All DraftKings Marketplace NFTs are minted on an eco-friendly Ethereum Layer 2 solution for customers to then store within their DraftKings Marketplace portfolio, where they can also view it. The platform will eventually have the ability to transfer these NFTs to their own wallets on Ethereum Mainnet.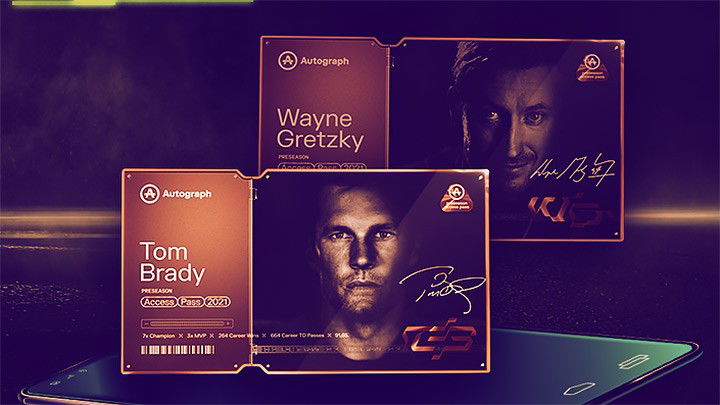 NFT owners can leverage the secondary-sale market on DraftKings Marketplace by listing their digital collectibles for sale at their chosen price for others to see within the community. 
In an official press release published on DraftKings website, Matt Kalish, co-founder and president of DraftKings spoke about the company's new product. 
"Autograph's Advisory Board includes some of the most iconic athletes ever, and we could not imagine a more fitting figure than Tom Brady to headline our first ever NFT drop on DraftKings Marketplace. The overall NFT market has already surged to over $2.5 billion in sales volume for the first half of 2021, and so whether someone is well-versed or barely familiar with digital collectibles, we envision DraftKings Marketplace being a premier platform for all within a trend that is decidedly here to stay."
Tom Brady, co-founder of Autograph added "NFTs bring an entirely new dimension to the collector experience, and I cannot wait for people to discover and engage with this first ever drop of Autograph's official digital collectibles. We created Autograph as a way for fans and collectors to own a piece of iconic moments in sports and entertainment through authenticated and official digital collectibles and we are just getting started!"
The launch and ongoing development of DraftKings Marketplace includes leveraging the expertise of Scarcity Labs, which was recently acquired by DraftKings to support expansion into NFTs and related technologies. 
DraftKings has also hired Beth Beiriger, former chief product officer at Invaluable, to join the team as senior vice president of operations for DraftKings Marketplace where she will oversee content strategy and the long-term roadmap.