In stark contrast to the COVID-19 pandemic's devastating impact on gaming, AGA's latest report shows the commercial casino gaming industry revenue topped $43.6 billion in 2019, up 3.7 percent from the previous year.
In a report titled State of the States issued late Wednesday, the American Gaming Association (AGA), the casino industry's national trade group, said commercial casino revenue has risen for five straight years, "further solidifying our industry's role as a vital economic engine for states and local communities," the Association added.
Helped by the continuing spread of legal sports betting, commercial casinos in the U.S. won $43.6 billion from gamblers last year, an increase of 3.7% from the previous year.
The report also said $10.2 billion were paid in gaming taxes to state and local governments, with billions more supported in sales, income, and other taxes.
Furthermore, 21 of 25 commercial gaming states experienced year-over-year revenue increases, with 14 states reporting annual records.
The numbers do not include tribal casinos, which report revenue on a different schedule, the Columbia Daily Herald reports. Last fall, tribal casinos reported revenue of $33.7 billion in fiscal year 2018, up 4.1% from a year earlier.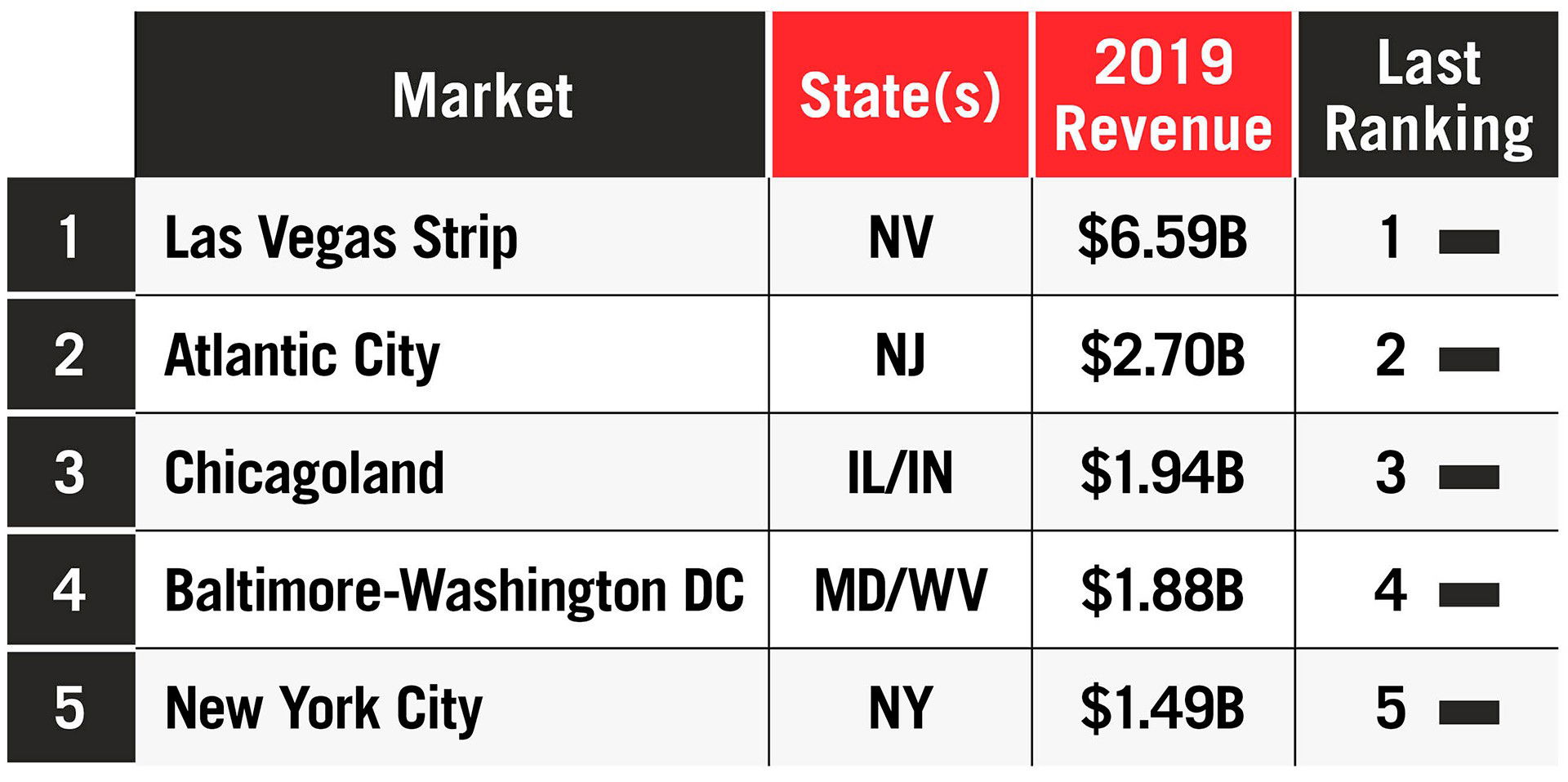 Not only did annual commercial casino revenue hit a new high in 2019, but direct commercial gaming tax revenue generated more than $10 billion for state and local governments for the first time ever. This is a 4.1 percent increase from 2018 and does not account for the billions more in sales, income, and other taxes from gaming, the report says. The $10.2 billion in taxes benefit the states and communities in which casinos operate by funding education initiatives, health insurance programs, infrastructure and economic development projects, responsible gaming programs, and more.
The report was issued as some casinos are beginning to emerge from a nearly three-month shutdown due to the coronavirus outbreak. Those closures, which affected virtually every commercial and tribal casino in the nation, are sure to put an end this year to the streak of rising gambling revenue in the U.S.
"Within a span of 11 days, the commercial casino industry went from continued record-breaking growth to complete shutdown," said Bill Miller, the association's president and CEO. "The American gaming industry has never faced a bigger challenge. But we have proven time and again that we are resilient."
State-by-state breakdowns of the distribution of gaming taxes can be found in the report.