Legal mobile sports betting in Maryland could launch within the next months, according to Maryland Lottery Director John Martin. "I am confident that there will be mobile wagering in the state of Maryland in 2022," Martin said Tuesday morning during a VIXIO GamblingCompliance webinar, opening the door to a potential launch in November or December.
Martin highlighted that the pace has been picking up in the state as of late. The deadline for online sports betting applications is October 21, and by October 27, his agency is set to announce which applicants are qualified, based on background check information. The qualified applications are then to be forwarded to Maryland's Sports Wagering Application Review Commission (SWARC).
If SWARC decides to award a license to an operator, the process would then return to Maryland Lottery and Gaming. Martin's agency would then carry out a review of internal controls and responsible gaming programs, as part of final regulatory checks, before deciding whether to issue the license: once completed, the operator can launch its platform in the state.
"It's our hope that if SWARC can get those [awarded licenses] to us by early November, we may be in business by the end of November," Martin said Tuesday. "If it takes them to the middle of November, it might be the first part of December." He further noted that it's still going to be "a little bit of a moving target," but that once the applicants are awarded and issued licenses, he expects "an ongoing, rolling process" over the next several weeks after that.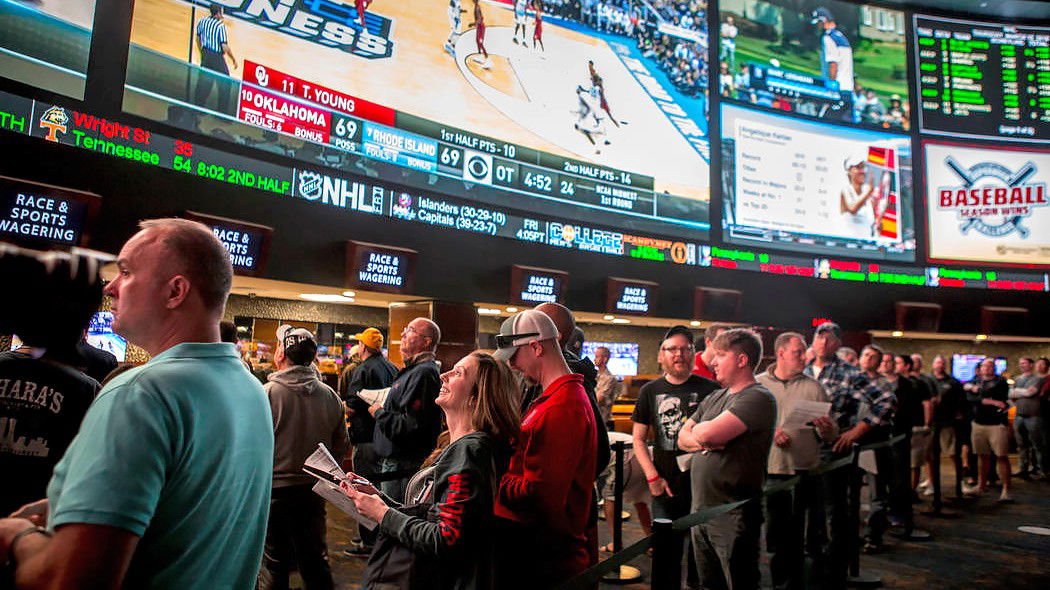 By allowing a staggered launch, the state will not have to wait for the full complement of sportsbook applicants to be approved before launching sports betting. The rolling approvals would only happen if SWARC receives less than 60 online sports betting applications, which is the limit set by law, but commissioners assume this cap won't be exceeded.
SWARC commissioners shared similar expectations of a launch by year-end last month. The list of initially qualified operators could include big names such as Barstool Sportsbook, BetMGM, BetRivers, Caesars Sportsbook, FanDuel and PointsBet, as they have already passed background checks required to launch retail sports betting in the state.
Martin's latest comments are also in line with prior remarks he made, indicating he was "extremely optimistic" mobile betting would launch sometime this year. Maryland law allows for up to 47 licenses to be granted for brick-and-mortar sportsbooks; and calls for up to 60 permits for online sports betting sites and applications.
While in-person sports wagering is already underway at seven retail locations in the state, including five casinos, online betting has seen a number of hurdles delay its launch. Among these was a mandated diversity and inclusion study of the sports betting industry, which took a year to complete, with Martin noting Tuesday that while it was a necessary element, a "significant amount of time" was lost in the process.

BetMGM Sportsbook at Maryland's MGM National Harbor
All in all, sports betting seems now on pace to launch before 2023, with a November launch doable if SWARC moves quickly to award licenses. In September, Martin noted Maryland Lottery and Gaming had been "hard at work" on background investigations, with a number of businesses having already submitted information, in an effort to expedite the process.
Maryland voters first passed sports betting legislation in November of 2020, making the state the one that is taking the longest to go from passing a bill to an effective launch. However, all parties seem now committed to finally bringing sports wagering to Marylanders.
"The reality is we need to get this done," Martin said at the webinar. "We need to fulfill the mandate from the voters who elected by a 2-1 majority in the referendum in November of 2020 that they wanted sports wagering here in the state of Maryland. And for many people, it's long overdue, and I understand their frustration."