The Indiana Gaming Commission released Tuesday its financial results for the statewide casino revenue in June, showing a decline for the third consecutive month. Altogether, Indiana casinos tallied $197.2 million last month, a 7% decrease compared to May's win of $211 million, which was 8% less than April's.
Last month's win was also down 16.2% from this year's peak of $235.2 million, which was recorded in March, and 14% less on a year-on-year basis when paired against the $230.9 million recorded in June 2021.
This decline in casino earnings falls in line with the nation's high inflation rate and the end of several federal COVID-19 relief and economic stimulus programs aimed at the post-pandemic economic recovery.
IGC records show the Hard Rock Casino Northern Indiana in Gary remained the state's top-earning casino in June with $33.1 million in revenue. Coming in second, Horseshoe Casino in Hammond raked in $28.3 million, 15% less than Hard Rock.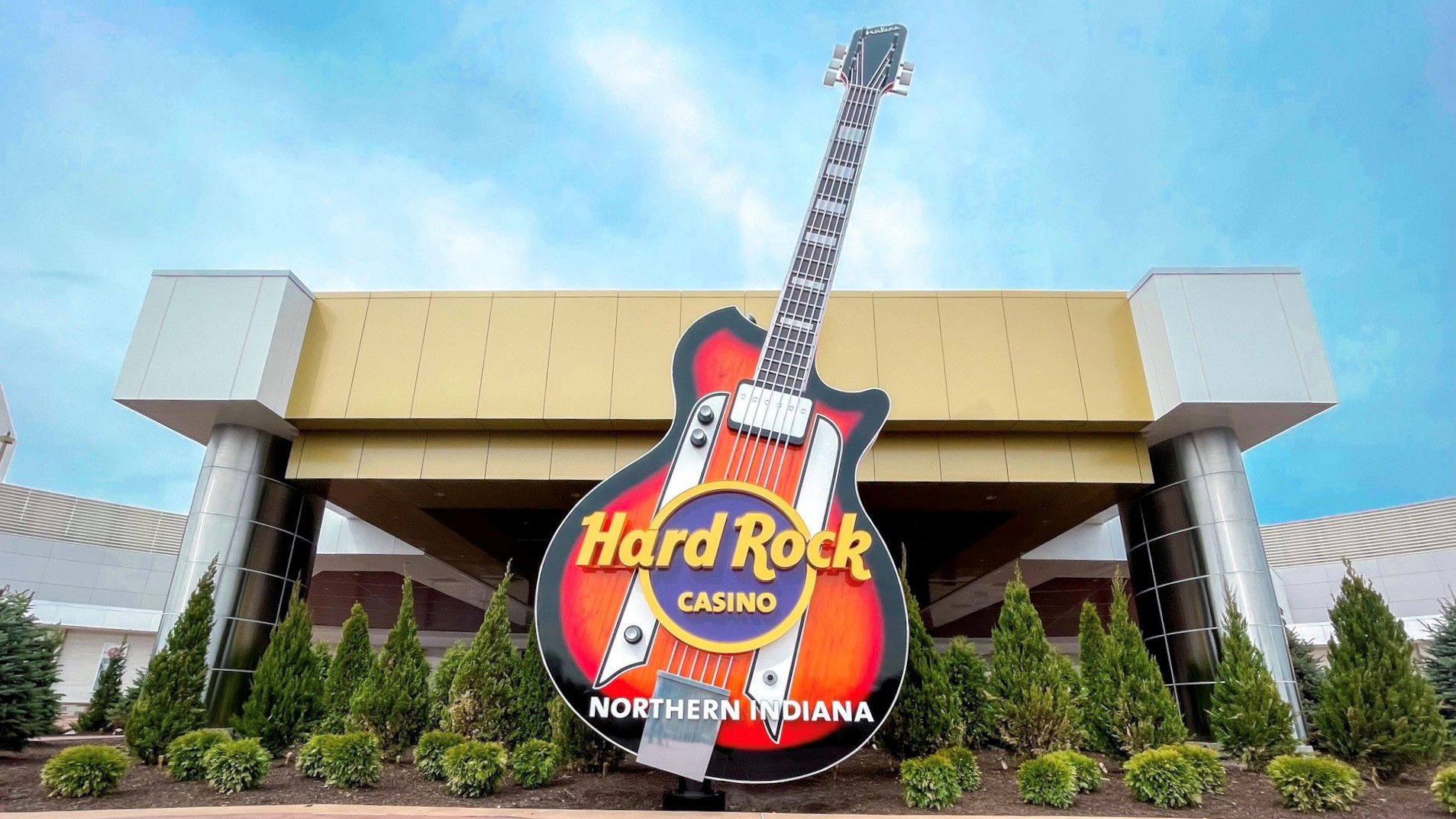 The June win at both properties was down compared to previous months, with Hard Rock's June revenue falling 8.9% from May, 13.4% from April and 14.1% from March. Horseshoe's revenue was down 2.3% in contrast with May's numbers, 11.3% relative to April and 17.7% in relation to March.
A similar falloff occurred at the Ameristar Casino, whose June win of $16.2 million was 7.3% less than its May win of $17.5 million and 18.9% off its $20 million in March revenue. Blue Chip Casino was down 12.9% compared to May, and 18.1% in contrast with March.
Indiana's statewide casino win grew from $209 million in March 2021 to $211.7 million in April of the same year. It grew again to $220.8 in May, and kept increasing in June, when it recorded $230.8 million.

 Horseshoe Casino in Hammond 
Hard Rock Casino Northern Indiana President Matt Schuffert said even though June has always been the slowest month of the year for Northern Indiana casinos, Hard Rock last month enjoyed its 4th largest revenue month since opening in 2021.
"In June, we increased our number of slot machines by adding many classic reel machines as requested by our guests. We continue to lead the state of Indiana in slot and table games volume and win as a credit to not only the convenient, high-quality facility we have built, but a testament to the great job that our band members do each and every day," Schuffert said, as reported by NWI Times.
"We are in the middle of our strong summer entertainment schedule and look forward to announcing many more shows soon," he added.
Enthusiasm for sports wagering also fell in June with bettors wagering $256.3 million on sporting events, compared to $308.4 million in May, data shows.
In total, Indiana in June collected $64.2 million in tax revenue from slot machine and table game play, and another $1.5 million from settled sports wagers, according to the IGC.