ESPN could become more involved with gaming going forward, according to president Jimmy Pitaro. The executive discussed plans for the vertical in a recent interview, describing sports wagering as a "must-have" for the brand.
In a recent appearance on The Athletic's Sports Media podcast, Pitaro said Disney's consumer research pointed out the company should capitalize on the sports betting boom. "It's something we need to be doing," he stated. "It's something that our fans are expecting from us."
As part of the 50-minute interview last week, in which Pitaro also remarked on ESPN's interests in retaining the NBA, Formula One and Big Ten rights, the executive said he sees sports gambling as part of his company heading forward. "It's not a 'nice to have,' it's pretty much at this point a must-have," he explained.
For Pitaro, this means ESPN must serve the sports fan "with what they're expecting" and take the friction out of the process. While he told The Athletic he couldn't reveal the brand's next step, he stated ESPN has the opportunities "to partner with different folks and be a bit more aggressive in the space."
However, it might not be a short-term plan. The company's president admitted ESPN is "just not there yet," instead opting to act in a thoughtful manner within the space. "We have to get this right," Pitaro said. "We think that this is a growth opportunity for us. We think we can potentially be doing more."
His remarks follow extensive research not only on the ESPN brand but at a Disney level at large. While it has been a common source of concern that the brands getting more aggressive in this space could hurt their reputation, it seems this wouldn't be the case.
"The research has come back and said it's somewhat neutral in the Disney brand. It's not going to help. It's not going to hurt," Pitaro explained during the interview. "But on the ESPN brand, it's not just OK, it's important."
The transition to a more "aggressive" plan might not be such a jarring one for ESPN. After all, the brand has been in the odds and gaming spaces "for a while now," according to Pitaro. From podcasts to segments on SportsCenter and dedicated sections of their dot-com, plus studio shows focused on betting like Daily Wager, ESPN has become increasingly comfortable with betting.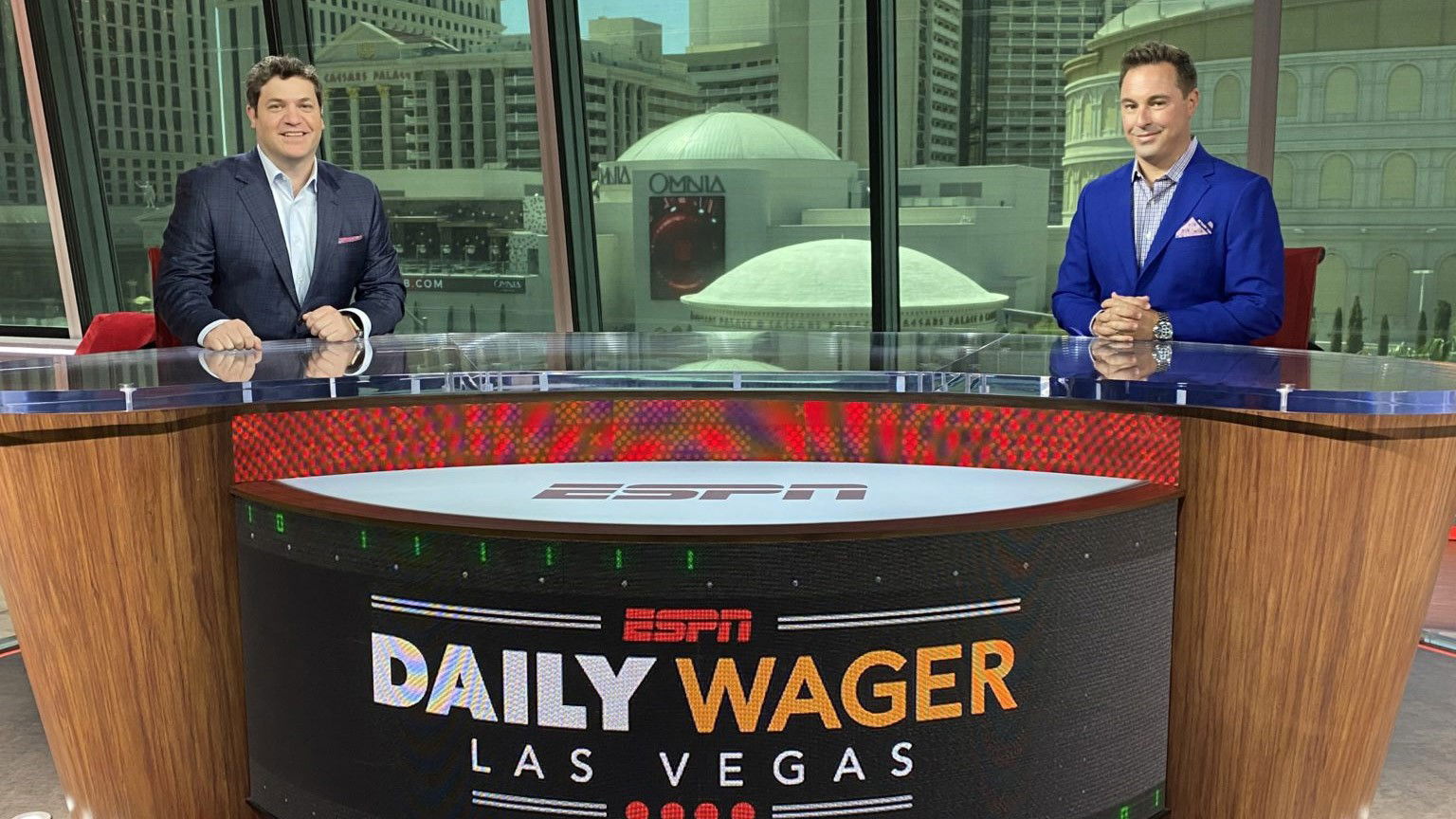 Brands that operate within the gaming space are familiar with ESPN, too. The company has a branded studio on the Vegas Strip in partnership with Caesars, and has closed deals with both that business and sports gaming giant DraftKings. In the case of the latter, Disney even owns a 6% stake.
These are "link-out deals," where ESPN provides contextually relevant links to third-party sites trying to take the friction out of sports betting. For instance, fans on a specific dot-com page who want to place a bet as they are consuming ESPN's box score may do so thanks to these partnerships.
ESPN also has an official odds relationship in place as well, putting them on its networks. But in terms of how far the brand is going to go with this plan, that's "to be determined," Pitaro said. The brand is already doing it around games, including alternative broadcasts that focus specifically on betting, but the executive believes they will be "doing more and more of that."

Disney's Bob Chapek called ESPN the "perfect platform" to expand in sports betting
Pitaro's belief that ESPN should be "taking the friction out of the [sports betting] process" might indicate that, in the future, the brand could potentially be accepting bets on its own platform instead of redirecting customers to a partner network.
That plan has been an ongoing rumor for a while now, and while entering the space now would make ESPN a latecomer to a somewhat established landscape, it might also allow the brand to invest in the industry at depressed valuations. Much remains to be seen, but ESPN could finally take advantage of a second window of opportunity, even acquiring a sportsbook on more favorable terms.
In November last year, Disney's CEO Bob Chapek called ESPN the "perfect platform" to expand within the online sports betting business, which he described as a huge "opportunity for the company" in a call with investors, adding that gambling did not have the reputation it did "10 or 20 years ago." Perhaps the question now is not "if" but "when."