Las Vegas has been greenlighted to host Formula One racing beginning in 2023. Formula One and Las Vegas Convention and Visitors Authority (LVCVA) officials announced Wednesday that the Las Vegas Grand Prix is slated to occur at night on a yet to be determined Saturday in November 2023, on the Vegas Strip, promoted by major gambling operators.
"This is an incredible moment for Formula One that demonstrates the huge appeal and growth of our sport with a third race in the U.S.," said Stefano Domenicali, president and CEO of Formula One. "Las Vegas is a destination known around the world for its excitement, hospitality, thrills, and of course, the famous Strip. There is no better place for Formula 1 to race than in the global entertainment capital of the world and we cannot wait to be here next year."
The race marks the third Formula One competition in the US, joining existing events in Miami and Austin, Texas. The Vegas race is set to take place in Nevada for at least three years, but organizers are hoping to extend the contractual agreement beyond that.
While Las Vegas hosted races in 1981 and 1982, this will be the first time F1 cars will race on the iconic Las Vegas Strip, with the circuit sweeping past famous hotels and casinos. The 14-turn track will run for 3.8 miles (6.12km) with top speeds expected to hit around 212mph (342km/h). The design features three straights, a high-speed cornering sequence and a single chicane section, with the Grand Prix to be run over 50 laps.
Formula One and Liberty Media will work in conjunction to promote the race in partnership with Live Nation Entertainment and LVCVA. Founding partners Caesars Entertainment, MGM Resorts International and Wynn Las Vegas are also set to promote the race, as well as presenting partners MSG Sphere, Resorts World Las Vegas and The Venetian Resort.
Wednesday's announcement event, held at The Cosmopolitan, was attended by Nevada Governor Steve Sisolak; CEO and President of the LVCVA Steve Hill; President and CEO of Live Nation Entertainment Michael Rapino; President and CEO of Formula One Stefano Domenicali; and President and CEO of Liberty Media Greg Maffei, among other stakeholders.
"Iconic Las Vegas and Formula 1, the pinnacle of motorsport, is the perfect marriage of speed and glamour," said Maffei. "Our confidence in this unique opportunity is evident in our decision to assume the promoter role for the Las Vegas Grand Prix in partnership with Live Nation. We could not be more excited to work with our local partners to create a marquee event."
According to Las Vegas Review-Journal, Hill said the LVCVA will invest around $6 million annually toward the race, while resort partners will also be putting an undisclosed amount toward hosting the race. "This is the best place to put on a grand prix," he said. "I think it's going to benefit everybody involved."
The executive further said that the addition of the race is set to enhance the city's sports reputation. The city will also see some road work required before the race, although Hill maintains impact to the public will be minimal.
But benefits to the state are set to pay off for the extra work. According to a study, the race will bring in over 170,000 visitors to Las Vegas, which will create an indirect economic impact of about $1 billion, said Gov. Steve Sisolak.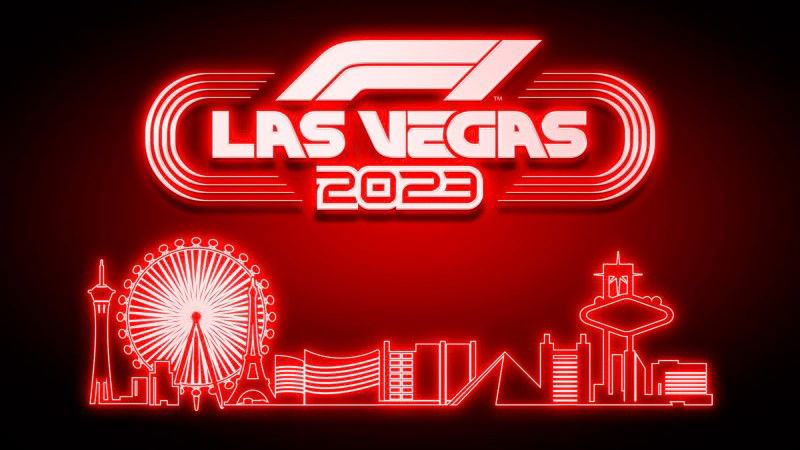 "I think this ranks right up there with the Super Bowl, to be honest," Sisolak said, according to Review-Journal. "Super Bowl we have one shot at it right now… but this is a three-year commitment, but I know they want to stay for more than three years. That's a big commitment in Las Vegas."