Ahead of the upcoming ICE London trade show, the CEO of the Italy-based company delved into the different challenges Abbiati is going to face this year. Mr. Giorgio also spoke about his expectations for the 2020 edition of the show, and the innovations the company will be exhibiting on booth S7-230.
What are your key expectations and goals for the 2020 edition of the show?
ICE is one of the most relevant shows for the industry being visited by attendees from all over the world and giving exhibitors opportunities to strengthen their position in the market. Abbiati has been exhibiting at the London show for 25 years, registering more and more positive feedback from customers. Every year, the show has the ability to reinvent itself, focusing always on new aspects of the market, and the company tries to do the same with great results.
What will be Abbiati's focus and highlights at the show? 
One focus is the innovation that characterizes our products. In our manufacture, we want to keep our tradition, world-wide known for its Italian Design and Quality, but we combine it with innovative elements.
Another key focus is the quality of the products, manufactured with the most prestigious materials available in the market.
The collaborations with partners are another important focus for us: at ICE 2020, the company will present a range of new games designed by the inventor Stephen Au-Yeung and exclusively distributed by Abbiati.
The most important points for Abbiati are the customers' requests: strong attention is dedicated to them and its R&D department is fully focused on finding the best option to satisfy the most demanding clients.
Visitors will have first-hand knowledge of all these characteristics on booth S7-230, where they can see a wide range of gaming tables, looking at various designs and materials and they also see our innovative chips and plaques.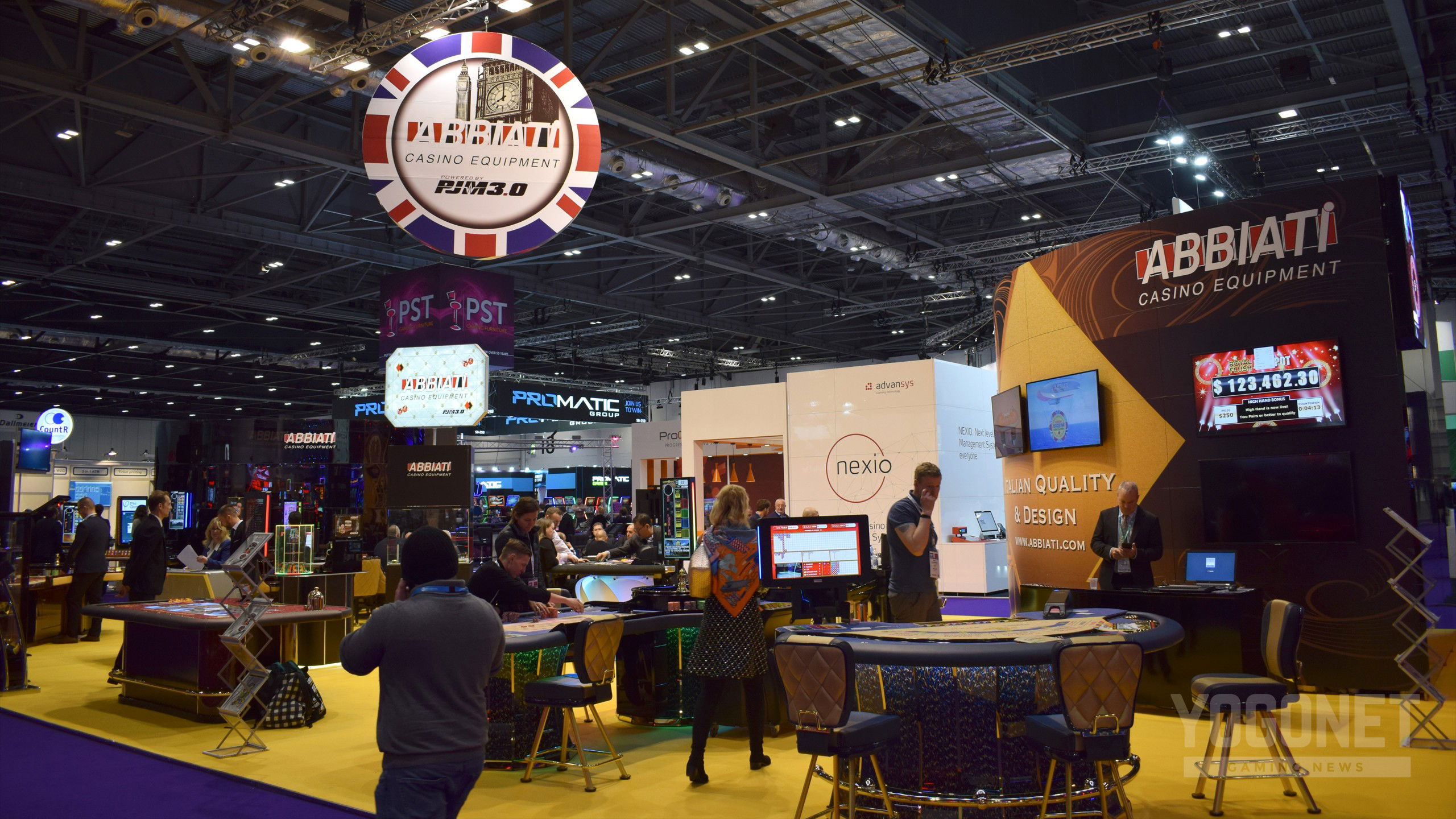 Could you share your prospects for the global gaming industry in 2020, regarding trends, emerging markets and technologies, new demands, challenges, and opportunities?
The global gaming industry has been growing in the last few years, new technologies and trends are developing very fast and the companies have to follow what the customers are demanding, a big challenge but we are not scared of it!
In fact, our challenge for 2020 is to expand our global presence, we want to improve our notoriety in all the continents where gaming business is continuing to grow. We are focusing our attention on creating new partnerships with local operators and, in the meanwhile, we want to enforce our presence in the supply of land-based casino equipment and the online casinos that nowadays are growing.
We would like to improve our presence in the cruises' market, a business that has always been very important for our company.