A new report classifying and ranking all 50 states in the U.S. according to how consumer-friendly and accessible their sports betting market is has placed Colorado, Iowa, Nevada and West Virginia at the top. At the same time, the study warns that states that keep sports gambling illegal are exposing consumers to unnecessary risks posed by the black market, and encourages them to reverse this situation.
The report was released by advocacy group Consumer Choice Center, which defines itself as fighting for "lifestyle freedom, innovative technologies and smart regulation." The index quantifies and ranks states according to a number of factors, including legality, where and how consumers can place bets, who controls betting, and the number of sportsbooks per capita in each jurisdiction.
States were awarded points based on the status of their market: legal (10), illegal but with legislation pending (5), and illegal with no legislation (0). The latter group also scored a 0 in every other category as they don't apply to them.
Type of betting available scored states with in-person betting a 1; those with online betting a 2; and the ones with both types a 3. Meanwhile, those markets where the state controls betting were given a 1, while if casinos controlled the market they were given a score of 3. In those cases where sportsbooks control betting, they were given a score of 5. Lastly, states scored additional points based on the number of sportsbooks available per capita.
Colorado, Iowa, Nevada and West Virginia came on top with 21 points, all of them markets with sports betting available on both a mobile and retail basis. They are followed by Arizona, Indiana, New Hampshire, New Jersey and Wyoming, all tied at 20. In the case of New Jersey, betting on collegiate events is currently prohibited, but pending legislation is seeking to overturn this rule.
In contrast, the 14 states that ban sports betting completely, such as Alabama and Georgia, were at the bottom of the rankings. The report says that legalizing sports betting both in-person and online creates "greater clarity" and gives consumers more options to choose from when legally participating in sports betting. Missouri, Nebraska, Ohio, Maine, Kansas, and Florida all scored a 5 because they currently have illegal markets but with legislation pending.
According to the advocacy group, consumer choice for sports betting has never been greater in the US since the overturning of the Professional and Amateur Sports Protection Act in 2018. In the aftermath of the decision, 30 states and Washington D.C. have moved to legalize sports betting in some capacity, with roughly 10 more states looking to follow suit.
But while the market has grown considerably, it still faces opposition either directly through bans or through accessibility limitations placed on consumers by their state government, the group warns. Thus, many jurisdictions have legalized sports betting, but with regulations on the type of sports one can bet on, as well as specific locations where customers can place bets.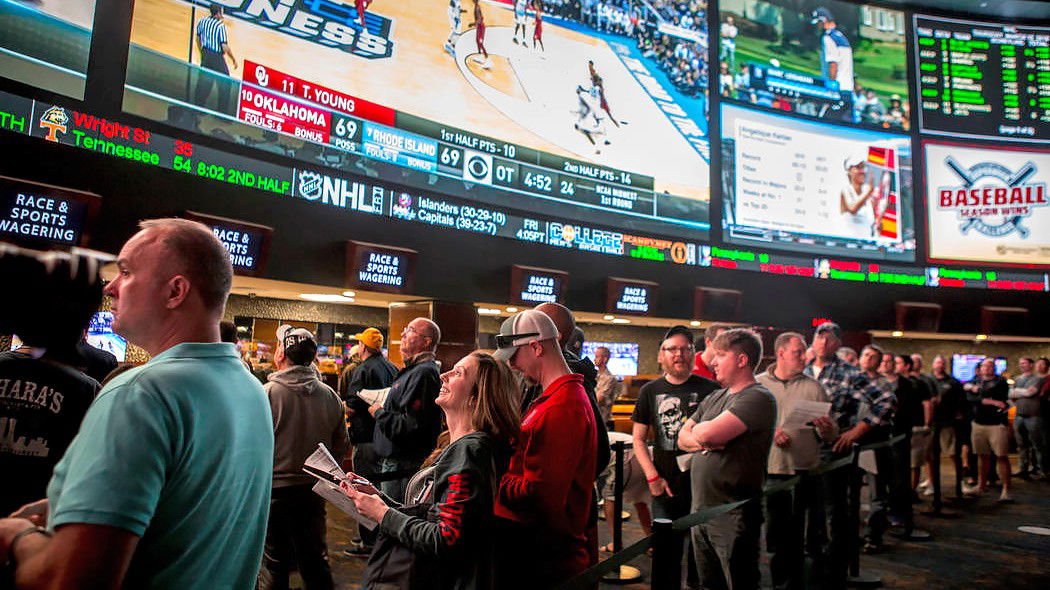 "Limitations without concrete and rational justifications creates inefficiencies in the marketplace, which incentivize consumers to place bets via the illegal market," the advocacy entity says. "With the exponential rise of illegal online gambling options, sports gambling is inevitable, the only question is will people participate in a legal manner, or illegally?"
The group claims legal options can dissuade consumers from participating in the illegal market, which the report says had revenues in 2020 ranging from $50 billion to as much as $200 billion. It also suggests states follow New Jersey's example, which enforced a plan that allowed the Garden State to benefit from sports gaming by generating more than $229.1 million in state tax revenue since launch.
"The key to stamping out the illegal sports betting market is legalizing sports betting, and having an open and competitive market where legal sportsbooks compete for consumers," David Clement, North American affairs manager for the Consumer Choice Center and co-author of the report, said according to The Center Square. "Not only does this help grow the legal market, it actively discourages consumers from placing bets in the illegal market."
"Georgia should immediately legalize sports betting, and do so in a way that opens the market," Clement added, in regards to one of the states that prohibit sports gambling in all forms. "The reasons for New Jersey's success are simple: they keep taxes low on sportsbooks, mobile sports betting has become a priority, and while there is government oversight, most of the industry is run by commercial sportsbooks. This could be easily replicated in Georgia."